Einstein once said: 'Insanity is doing the same thing over and over and expecting different results.' This is exactly what's been happening as businesses attempt to diversify their senior leadership teams and boards and why we must take a new approach if we want to see change.

Prince William's godmother, Lady Susan Hussey, was recently forced to resign from the Royal household after repeatedly asking a Black woman where she was from – despite being told she was born and bred in the UK – at a charity event in Buckingham Palace. The comments, which a witness told the BBC was "offensive, racist and unwelcoming" has sparked conversations again about institutional racism.
The incident occurred just one month after Black History Month. This year's theme in the UK was Time for Change: Action not Words and focussed on the double-burden black people carry – experiencing racism and discrimination yet also being expected to fix the issue themselves.
In the UK, Black History Month started during the Thatcher era in response to the Brixton, Tottenham and Toxteth riots, when Black Britons were experiencing high levels of marginalisation and racism. The purpose was to start conversations about race, particularly in the workplace as it encourages a two-way dialogue. That was 1987.
At a screening of the Dreamworks animation Megamind, prior to its release, Mellody Hobson raised the question why were there no non-white characters in the film – except for a blue alien. She was one of six board members for DreamWorks Animation studios and the only black woman at the time (who later became chair in 2012). In response, the founder said he "just didn't see it". That was October 2010.
Today, 35 years on, we're still talking about the discrimination black people face in the workplace and climbing the corporate ladder, as well as in society.
The latest Parker review (2022) revealed that there are only three ethnic chairs in FTSE 100 and five in FTSE 250 companies; and six CEOs in FTSE 100, 16 in FTSE 250 companies. While there is some ethnic diversity, there are zero Black chairs or CEOs in the UK's FTSE 100 companies (HR Review, 2021). 
Businesses which don't understand, empathise with or have a connection to their customers [or] staff… will be at a competitive disadvantage to those that do.
This, according to the McGregor-Smith review, is costing the UK £24bn a year in lost GDP, because we know that having a diverse workforce and leadership teams gives businesses a competitive market advantage. But for so long there is an argument to say that systemic racism has meant that there are still very few Black senior executives in FTSE companies.
Ken Olisa, chair of BusinessLDN, Lord-Lieutenant of Greater London and member of the Parker Tyler review committee, said: "Businesses which don't understand, empathise with or have a connection to their customers, their staff, their recruitment pools, their supply chain and the communities in which they operate, will be at a competitive disadvantage to those that do."
Zero Black Chairs or CEOs in the UK's FTSE 100
Three ethnic chairs from ethnic minority backgrounds in FTSE 100
Five ethnic chairs from ethnic minority backgrounds in FTSE 100
Six CEOs from ethnic backgrounds in FTSE 100
Sixteen CEOs from ethnic backgrounds in FTSE 250
Olisa added that the death of George Floyd by US police officers was a "wake up call for many businesses".
"Suddenly, people leading businesses in this country realised they couldn't understand what had happened or what it meant. They realised that it was because they had no context within which to judge what occurred apart from the obvious things in the press on the worldwide reaction. They realised it was hard to understand unless you were from an ethnic minority.
"And I think that pricked the conscience in a positive way. Senior managers were suddenly aware they didn't understand what they had been talking about for years on diversity and there was a big movement to try. And this certainly has provided a foundation for some of the programmes."
In the aftermath of Floyd's death, many organisations openly started talking about the need to become more diverse and inclusive; many set out agendas and set targets. But two years on, how many of those targets have been met, who is holding these companies accountable?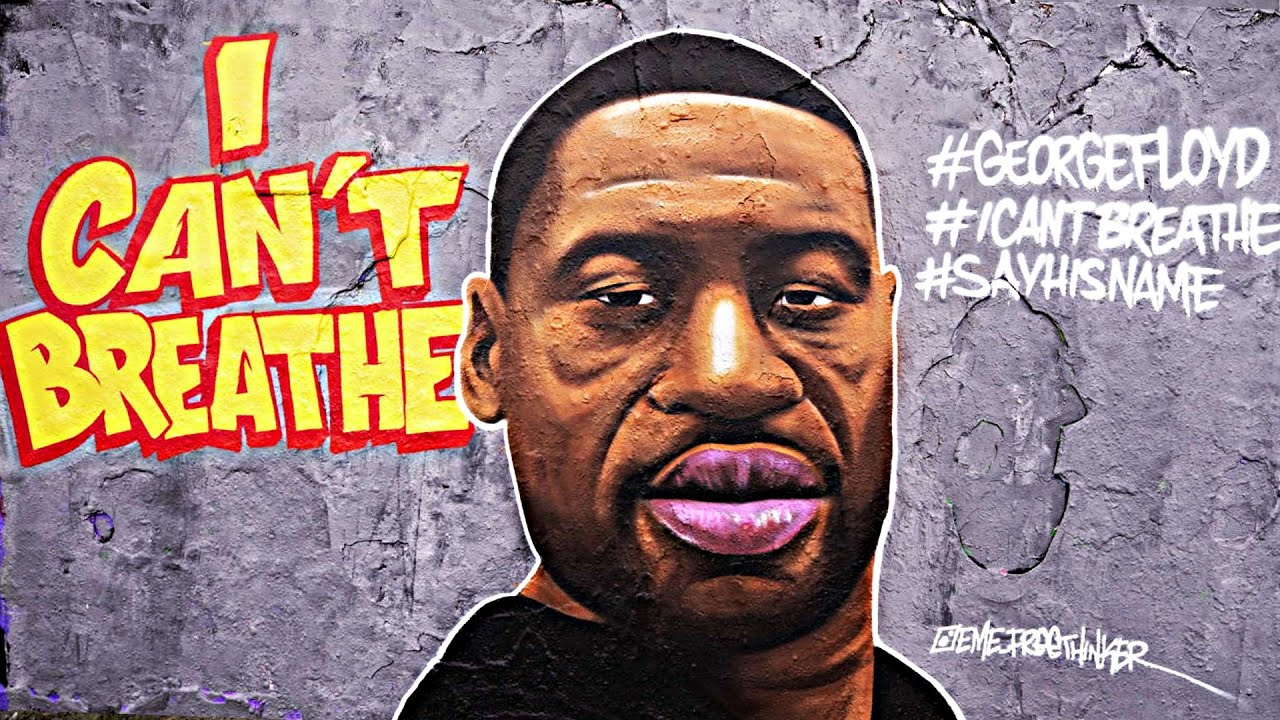 Olisa, who has been a committee member on the Parker Review since its inception in 2016, highlighted there has been some change at the board level – just as the famous cliche goes 'Rome wasn't built in a day', change can't happen overnight.
"There's definitely been a change. But it takes a long time to change the people at the top of a business, because you can't just fire three people and replace them. It's a gradual process," he added.
It means that this year's theme for Black History Month on taking action, should not just be a one time thing. One month on and businesses should continue to take action if they want to see progress.
For many headhunters, when it comes to placing senior executives, it's all about talent rather than prior experiences. For example, Tidjane Thiam became the first Black CEO of a European investment bank in 2015 when he joined Credit Suisse. Prior to that, he was the CFO for insurance firm Prudential and before that a management consultant. Now, five years since leaving Credit Suisse, the bank is revisiting the strategy Thiam set out.
Similarly, Sharon White, a former civil servant turned Ofcom regulator, joined John Lewis Partnership as chair in February 2020. In both instances, headhunters are looking for talent, for transferable skills, which is why diversity of thought is key when placing senior executives.
With the UK now in another recession, it is more important than ever that businesses stay on top of their diversity agenda. The current cost of living crisis is highlighting the levels of inequality in society, with many lacking access to basic opportunities, such as being considered for the same role as someone more privileged.
Generally, it is known that many Black or ethnic minority people come from lower socio-economic areas. A divided society is disruptive, therefore businesses need to encourage social mobility and look at ways of diversifying their leadership teams and talent pipeline. They need to remain committed to their diversity, inclusion and equity agenda.